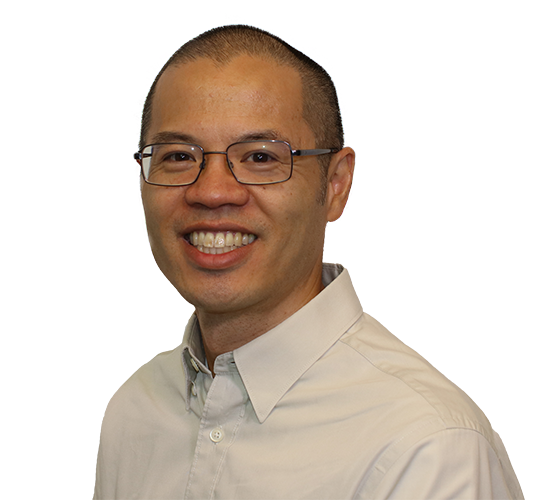 ON WHY PUBLIC HEALTH ONTARIO IS IMPORTANT
"Working at PHO is important to me because it is the hub that brings together public health practitioners, researchers and educators for all of Ontario. As a public health researcher in Ontario, it is simply the place to be."
Areas of Expertise
epidemiology
vaccines
influenza
public health
health services
Academic Degrees and Accreditations
Doctor of Medicine, University of Toronto
Master of Science (Epidemiology), University of Toronto
College of Family Physicians of Canada (CCFP), Family Medicine
Fellow, The Royal College of Physicians of Canada (FRCPC), Public Health and Preventive Medicine
PHO Research Interests
Infectious diseases epidemiology and health services research using linkable data.
Influenza vaccine and vaccination program evaluation (vaccine coverage, vaccine effectiveness, vaccine safety, vaccination program strategies [e.g., universal, school-based]).
Assessing the health and economic burden of infectious diseases.
PHO Research Activities
Estimating influenza vaccine effectiveness against laboratory-confirmed serious outcomes in high-risk populations (older adults, young children, individuals with chronic conditions).
Examining the association between laboratory-confirmed influenza and acute cardiovascular events (myocardial infarctions and ischemic stroke).
Evaluating the effectiveness and cost-effectiveness of health care worker vaccinate-or-mask influenza prevention policies. Canadian Immunization Research Network (CIRN) Provincia Collaborative Network (PCN): assessing pertussis vaccine effectiveness.
Estimating longitudinal health care costs for infectious diseases using administrative data.
Provide expertise in epidemiological study design and analysis, and facilitate access to the extensive population-based data holdings at the Institute for Clinical Evaluative Sciences, for studies the health impacts of air pollutants, the epidemiology of mycobacterial infections and the epidemiology and economic burden of viral hepatitis.
You need a MyPHO Account to save this page.
You have successfully created a MyPHO account!
Use MyPHO to save content relevant to you, take online courses and register for subscriptions.
You must be logged in and have the correct access level to access this product.