Dr. Karl Kabasele
Physician Lead
Health Promotion, Chronic Disease and Injury Prevention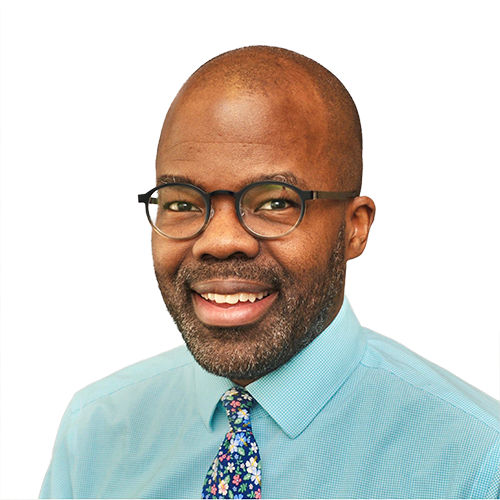 ON WHY PUBLIC HEALTH ONTARIO IS IMPORTANT
"We have a unique opportunity to empower Ontarians with evidence-based health information that they can use to make the best decisions for their own health, by working with our colleagues in public health and stakeholders across our province."
Areas of Expertise
health communication
smoking cessation
medical education
public health education through broadcast media
frontline public health management
Appointments
Assistant Professor, Department of Family and Community Medicine, University of Toronto
Adjunct Assistant Professor, Department of Family Medicine, Queen's University
Clinical Consultant, Nicotine Dependence Clinic, Centre for Addiction and Mental Health
Public Health Physician, COVID Response, York Region Public Health
Academic Degrees and Accreditations
Doctor of Medicine, McGill University
Master of Public Health (International Health), Harvard University
Fellow, The Royal College of Physicians of Canada (FRCPC), Public Health and Preventive Medicine
Certificate in Health Impact (Medical Journalism), Dalla Lana School of Public Health, University of Toronto
PHO Research Interests
Evaluating the effectiveness of health messaging in PHO's COVID-19 resources and other areas of PHO focus.
Examining the optimum methods of knowledge translation and health information dissemination, including methods such as video, audio and text.
Estimating the disparate impact of COVID-19 and other health conditions of concern on Black, Indigenous and other BIPOC communities.
Evaluating preventive clinical interventions on health outcomes.
You need a MyPHO Account to save this page.
You have successfully created a MyPHO account!
Use MyPHO to save content relevant to you, take online courses and register for subscriptions.
You must be logged in and have the correct access level to access this product.